From ingredients to impact and everything in between, each step of the way we're creating a world where doing something good is at the forefront of our mission—something good for our mind, body and the planet.

We believe this triad approach will help create and sustain a life of balance, well-being and positive environmental impact.
For your mind.
In our approach to simplifying health we recognize the major impact mood and energy have on our everyday life. To set you up for success on a daily basis the composition of organic ingredients, nutrients and vitamins in our products help reduce mental fog and alleviate mid-day energy crashes.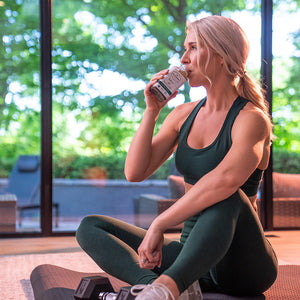 For your body.
Low in calories, high in goodness. All our drinks are cold pressed then put through HPP (High Pressure Processing)—an all-natural, heat-free method of destroying potentially harmful pathogens while maintaining the nutritional benefits of each ingredient. This method retains taste, texture, and quality while destroying viruses and microorganisms, so you get only the good stuff.

With 3-4 pounds of locally sourced fruits and veggies in each bottle, getting your daily dose of vitamins and minerals is easy, accessible, and simple.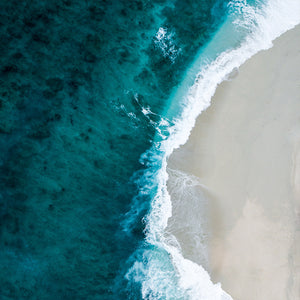 For the planet.
We are committed to supporting the environment throughout our entire supply chain. From the packaging materials we use to our everyday business operations, our first priority is the planet.
As one of our first steps towards plastic neutrality, we're collecting ocean-bound plastic from areas with some of the most extreme plastic leakage rates in the world – where waste collection is mostly non-existent and plastic pollution is destroying vulnerable communities. We're supporting the circular economy and helping restore the environment, through collecting, processing, and recycling ocean-bound plastic waste.
Read about our plastic project
Committed to sustainability.
Each purchase prevents 10 bottles-worth of plastic from entering our oceans.
Reducing our carbon footprint
In partnership with the world's leading plastic recycling project developers, we're working with organizations in Africa and Thailand to address areas with extreme plastic leakage in the world. 
With every purchase you make, we remove ocean-bound plastic from the environment equal to 10 bottles worth of plastic.
Recovering this ocean-bound plastic waste from the environment, we're continually supporting a circular economy and protecting marine life from plastic pollution.
Planet-focused Packaging
The protective insulation that lines each box is actually 100% backyard compostable. Simply dissolve it in water, compost it, burn it (safely), or add it to your garden as natural plant food.
Our boxes, packaging, bottles and tape as well are 100% recyclable and non-toxic.
Our ice packs can be reused for as long as they are in good condition.
Each order is sent in a custom sized box, specifically designed for our products which means no wasted space, no excess packaging material.
All organic ingredients
Organic production is based on the principles of sustainability and works in harmony with the environment by maintaining diversity, soil fertility, renewable resources, and recycling.
Our ingredients are sourced from organic farms that use no GMOs, synthetic pesticides, growth hormones, herbicides or fungicides, irradiation, chemical fertilizers, sewage sludge, or antibiotics.