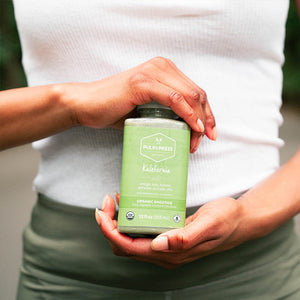 Stock Your Shelves With Pulp & Press
Partner with Pulp & Press Juice Co.
Hey there! We're Pulp & Press Juice Co. – one of North America's leading functional beverage manufacturer. We care about providing delicious juice products made from the freshest, certified-organic ingredients.
Founded in 2014 – Pulp & Press stands for making health convenient, accessible, and delicious for everyone. We offer a variety of raw, organic juices and plant-based health products that use only the highest quality ingredients, helping us support our customers, community, and fans.





4 Benefits of Partnering with Us:

1. Our cold-pressed juice contains 3-4 pounds of produce per bottle, so your customers will have access to one of the most nutrient-dense juices on the market.
2. Only raw, fresh, and organic ingredients go into our bottles. While other juice brands cut corners by using frozen produce or concentrates, we always strive for peak freshness.

3. We have multiple production facilities across North America, so we can offer up to 300,000 units per week. This means you can trust us for seamless supply chain and logistics planning.

4. Thanks to our cold-pressed technology, our products are never heat-treated – so they're fresh and packed with nutrients from the moment they reach your customers – guaranteeing a refrigerated shelf life of 180 days.
Our Product Lines
All products are certified organic.
Interested in Becoming a Pulp & Press Partner?
If you are interested in becoming a partner or other wholesale opportunities please complete the form below and a member of our team will follow up shortly.