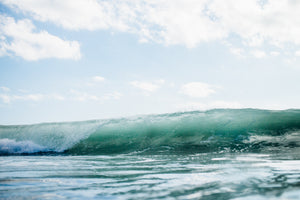 Your order helps keep plastic out of waterways.
Here Is How
In our pursuit to make our business more sustainable, we have partnered with the world's leading plastic recycling project developers that share our values and commitment to protecting the planet. As one of our first steps towards plastic neutrality, we're collecting ocean-bound plastic from areas with some of the most extreme plastic leakage rates in the world – where waste collection is mostly non-existent and plastic pollution is destroying vulnerable communities.
Our Project - Asase
What is the Asase project anyways, and does my order actually help?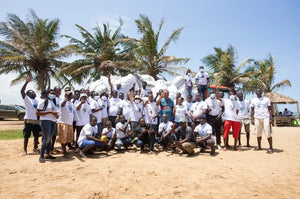 Asase works with vulnerable communities around the world that experience a large tide of plastic waste in their environment. By creating educational programs, plastic recovery programs, and employment opportunities, our project helps address environmental issues and provides solutions that help the people in these communities thrive.
Through our partnership, every order we receive contributed to their work in collecting and recycling plastic waste. We have committed to becoming a plastic-neutral organization so that we can contribute to a cleaner, healthier environment for generations to come. By supporting Asase's plastic collection and recycling efforts, we are helping to prevent plastic waste from ending up in our oceans and other natural habitats.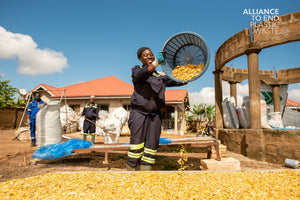 Our partners use innovative technology to turn plastic waste into valuable resources. Through their educational programs, they work with local communities to collect plastic waste, which is then processed into reusable materials. By supporting Asase, we are not only reducing the environmental impact of plastic waste but also supporting the creation of new sustainable products.
Through projects like Asase, your juice orders have diverted nearly 400,000 bottles worth of plastic from entering the oceans in the past year, while also creating jobs in these communities. Each and every order contributed to this amazing initiative and we are proud to be working with the Asase project to help create a healthier and cleaner planet.
Committed to sustainability.
Each purchase prevents 10 bottles-worth of plastic from entering our oceans.