How to Recycle Pulp & Press Packaging
Recycle Box With Curbside Recycling
Your cardboard shipping box is 100% curbside recyclable. Please collapse the box before adding it to your recycling.
Reuse Box at Home
Repackage large gifts for friends and family
Repurpose as a storage box
Turn it into a fun toy for your furry friend
Repurpose cardboard material for arts and crafts.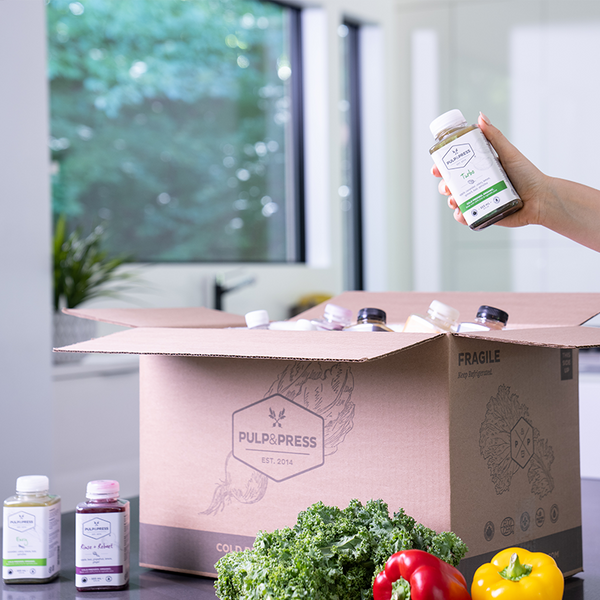 Plant-based Insulated Foam
Recycle the Outer Film Layer
Remove the outer film layer and add to your curbside recycling bin.
Compost Foam in Backyard
Once the outer film is recycled, add the foam to your compost pile in your backyard or bring it to a commercial compost facility. Our bio-based packaging foam will decompose in 60 days or less when in a moist soil environment.
Dissolve Foam in Water
Once the outer film is recycled, our foam quickly dissolves in water. Add some small pieces in the sink or bath and watch them dissolve safely down the drain. If you prefer to dissolve the foam outside, your garden hose will also do the trick.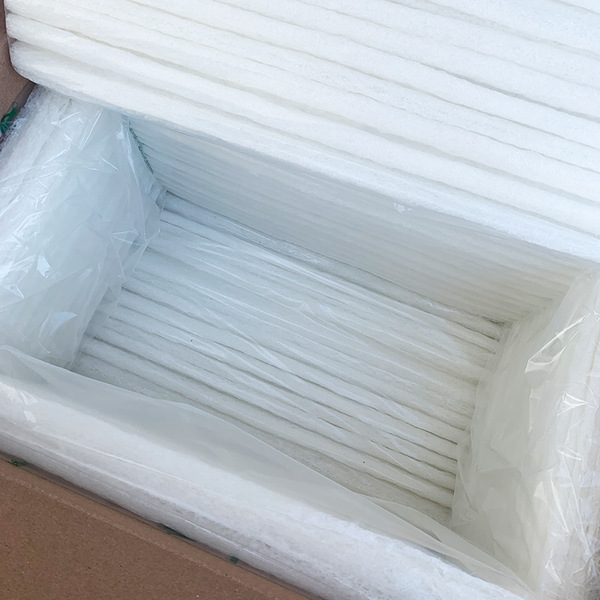 How to Recycle Ice Packs
The fill material used in the packs is considered non-toxic and commonly used in such things as diapers and agricultural applications for moisture retention of soil. It is safe to dispose of in normal municipal waste streams barring local restrictions. It should never be disposed of down a sink or drain pipes.
Empty contents of packs into trash bin (unless local restrictions apply). Even though these products are considered to be non-toxic, care should be taken to restrict access from children and pets.
Bags emptied of contents are recyclable as LDPE #4 plastic (the same material commonly used in grocery bags).
Reuse Ice Packs At Home
Feel free to reuse your ice packs for as long as they are in good condition. Please do not reuse ice packs that are damaged or leaking.
How to Recycle Bottles
Our bottles are made of PET plastic, which is one of the most highly recyclable and widely accepted plastic materials.
Rinse and empty the contents of the bottles.
Empty bottles are curbside recyclable as PET #1 plastic.
Please help us keep our bottles out of landfill so they can be recycled again and again.
Reuse Bottles at Home
Use bottles to propagate plants. Our wellness shot bottles are particularly popular for this purpose.
Use bottles as a vase to hold short-stemmed flowers.
Store arts and crafts supplies or loose change.
Make a bird feeder.
Curbside Recyclable Plastic Bottles
Currently our bottles are 100% curbside recyclable plastic, we are limited to plastic bottles in order to achieve maximum shelf stability and minimize the chances of spoilage and food waste through high-pressure processing.
We are always on the hunt for new technologies that are sustainable and most widely accepted through the existing recycling infrastructure where our products are purchased.
As one of our first steps towards plastic neutrality, we're collecting ocean-bound plastic from areas with some of the most extreme plastic leakage rates in the world – where waste collection is mostly non-existent and plastic pollution is destroying vulnerable communities.
A portion of every Pulp & Press purchase will support the circular economy and help restore the environment, through collecting, processing, and recycling ocean-bound plastic waste.
Why We Use Plastic Bottles Instead of Glass Bottles
Minimal Breakage Risk: Less fragile packaging translates to fewer breakages, saving valuable resources and minimizing reships.
Lower Energy Consumption: Manufacturing plastic requires less energy than producing glass, contributing to a greener future.
Sustainable Shipping: Lightweight plastic packaging reduces fuel usage and emissions during delivery.
Reduced Packaging Waste: Avoiding the need for additional non-recyclable protective packaging materials like bubble wrap means less waste in landfills.
Committed to sustainability.
Each purchase prevents 10 bottles-worth of plastic from entering our oceans.